Everyone needs a project management system, even if the team you're working with is very small, or the project is little. Why? You see, as time passes and the project continues to develop, tons of information will accumulate, whether it be correspondence, changes in tasks and plans or customer comments.

Eventually, keeping track of all of this information will no longer be possible. And one person, usually a project manager, will not be able to remember all the minor details that have been discovered along the way, and this will inevitably lead to problems further down the line.

Luckily, since we live in a tech-driven age it's now possible for teams and project managers to use tools to help them coordinate work, to manage and visualize project progress, and to communicate with each other. These tools allow teams to rapidly respond to changes and to re-adjust work in accordance to what clients say.

However, one of the biggest issues teams face is actually choosing the correct tool(s) to use to manage projects when there are so many of them to choose from.

In this article, we will present a short overview of the most popular tools and we'll describe their main benefits and disadvantages, as well as who they are aimed at, so that you'll know what tool is right for your project.

Let's start…
‍
Project Management Tools - For Startups
(https://joetechreviews.com/google-tables-optimize-and-automate-your-workflow/)
Google Tables is one of the most promising project management products from the Google Corporation. Special bots are said to perform various operations automatically when you use this project management tool, tasks include scheduling recurring reminders by email, sending out notifications for overdue work, and a messaging system when new forms are received. The new product will significantly reduce the time spent on team coordination, prioritization, and updating task statuses. It is a good choice for those of you who already use Google's products.
(https://techcommunity.microsoft.com/t5/microsoft-365-blog/announcing-microsoft-lists-your-smart-information-tracking-app/ba-p/1372233)
The Microsoft Lists project management app is available to all Microsoft Teams users. It allows members to efficiently track data, organize work, manage resources, procedures, contacts, inventory and events. A whole team can work alongside one and other in real time as well.
(https://www.pinterest.com/pin/451204456410238282/)
A very popular application today, and one that is widely used among software developers, is Jira. Jira is easy to work with, and is suitable for both small teams (10-20 people) and for big teams (more than 200 people). However, its implementation requires much more effort than other tools. It can be quite technical to use, so if your team doesn't have many tech specialists in it some problems with its execution may arise.
(https://tilda.education/tpost/0zj2xilrsu-notion-organizatsiya-del)
Notion is a multifunctional organizer and/or task manager, it is a good alternative to the more popular tool Trello. The product is ideal for small teams or for personal use.
(https://blog.ganttpro.com/ru/sistemy-instrumenty-servisy-upravlenie-proektami/)
This tool is perfect for those who use Gantt charts in their work. The system is ideal for personal or business use. Within this tool you can create a project calendar, look at what tasks will impact the end date of a project, browse through the history of a project and you can compare your initial ideas about the project with what's actually happening.
‍
(https://www.pmotalk.com/liquidplanner-review/)
Another product used by software development teams is Liquid Planner. This tool has many useful functions, including the ability to make sure that the right people are working on the right task, as well as a time tracking function, so people can see where time is being spent.
(https://basecamp.com/features)
This project management software is perfect for design teams and other creative groups. Basecamp is a good tool for small to medium-sized teams (15-30 members), and the application is quite easy to use and to implement into a business.
(https://www.pcmag.com/reviews/microsoft-to-do)
This is a convenient tool for planning work created by Microsoft. This tool is like an electronic diary and it's mainly intended for personal use.
(https://startpack.ru/application/teamwork-projects)
Teamwork is a project management app that allows you to work with everyone on your team in real time, so there are no missed messages or communication drops. You can also keep an eye on all the small details, like match tasks to people, set deadlines and upload files!
A good project management tool for small companies and teams is Flow. This useful tool allows you to manage your tasks, deadlines and teams all in one place.
(https://appadvice.com/app/todoist-to-do-list-tasks/572688855)
Todoist is a simple, yet functional, task manager that comes with ready-made templates that you can use to organize your work. It is used primarily as a mobile app for scheduling and monitoring tasks, so it is ideal for personal use, but it can also be suitable for small teams.
(https://stacksocial.com/sales/lifetime-of-focuster)
Focuster is a simple and convenient tool for organizing the work of self-employed specialists and managers. It's a tool that's better for organizing work time, rather than for project management. However, it's compatible with standard Google tools and allows you to automate the process.
(https://startpack.ru/application/worksection-project-management)
This product is intended for self-employed professionals, freelancers, and for use on single projects. The optimal size of a workgroup is up to 20 people.
(https://leadertask.ru.uptodown.com/windows)
LeaderTask is a convenient tool for administering tasks for managers. It works both on a PC and as a mobile application. It's suitable for all types of professionals, including office managers, designers, developers and freelancers.
Week is the product created by a promising startup. It's designed to organize the work of design teams, or for a project manager that works with design professionals.

‍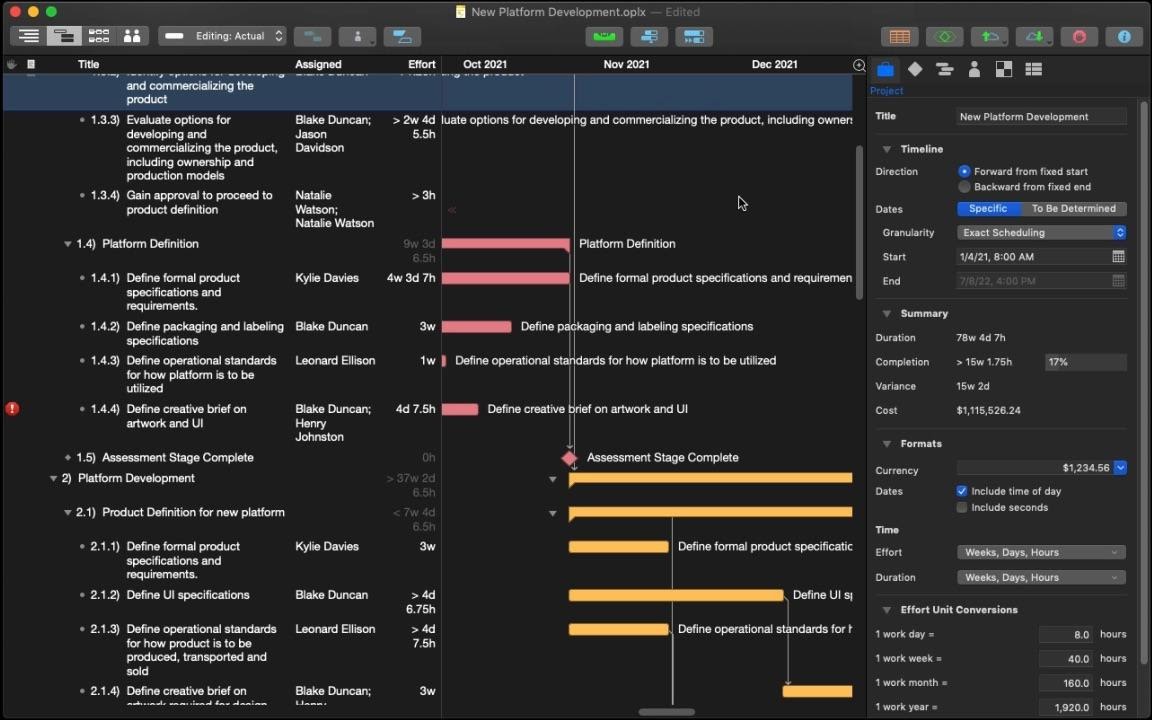 (https://www.omnigroup.com/omniplan/)
OmniPlan is a feature-rich project management tool for Apple users. It comes with powerful visualization tools and it's not a bad choice for startups and small teams.
(https://clickup.com/features)
Clickup is a great choice if you need to organize the work of a small team (for example, a startup). Users can quickly implement this tool into their system in just a couple of hours, and teams can track the whole project from start to finish using this tool.
(https://www.jetbrains.com/help/youtrack/standalone/choose-an-interface.html)
YouTrack is a convenient and practical tool for tracking tasks and bugs. It's a first-class product for development teams and small IT startups.
(https://www.wired.com/story/google-tasks-app/)
The simplest and most intuitive task planner for daily work is Google Tasks. By using this tool you'll be able to create detailed to-do lists, manage any sub-tasks you have and receive notifications about tasks.
Kaiten is a good project management system that helps to visualize the progress of tasks. The main target audience of this product is distributed teams that work on one project at a time. It's also a great tool for IT teams.
(https://kanbanery.en.softonic.com/web-apps)
An excellent option for those who need to manage startups, or small teams of up to 10 people. This tool allows teams to visualize the tasks that need to be done.
Project Management Tools For Small And Medium Sized Companies
(https://startpack.ru/application/yougile)
YouGile is simple to use and has a clear and user-friendly interface. When you use YouGile, you'll notice that every task is like an instant chat, it's almost like using a social network site. The system is focused mainly on manufacturing and construction companies, but it is quite easy to implement it into both small enterprises and large businesses, and it does not require a lot of time to master.
(https://cloud.yandex.ru/services/tracker)
A great system for small teams, such as developers, is Yandex Tracker. With an extensive set of tools and visualizations, this product is suitable for design and marketing professionals. It's sometimes seen as an alternative to Jira.
(https://asana.com/guide/help/fundamentals/navigating-asana)
An excellent option for small teams (10-20 people) that are made up of creative specialists, for example, designers in a web studio, photographers, or specialists from a marketing agency is Asana. With this software, it's easy to carry out operational management activities and to plan marketing activities. All tasks can be set up quickly and some routine tasks can be set up to automatically renew.
Trello is a very simple and easy-to-learn tool, and this is what makes it one of the best project management tools around the world. This tool is perfect for small teams of up to 20 people, and it can also be used as a personal planner. Everything looks good, it's easy to understand how the tool works and it has all the necessary functions that a team would need.
(https://training.bitrix24.com/support/training/course/?COURSE_ID=169&CHAPTER_ID=020068)
Bitrix24 is a first-class CRM system that was built for businesses, who have complex business processes and have small to medium sized teams (10 to 40 people), to work with. Bitrix24 is popular in sales departments and with marketing professionals. It allows for video conferencing to take place, online meetings to be held, users to use the ready made templates and for activities to be monitored. However, the implementation of this system can be difficult and costly.
(https://www.redmine.org/projects/redmine/wiki/features)
Another useful open source project management tool that is targeted at developers is called Redmine. The undoubted advantage of this product is… It's free to use. This product was created 20 years ago and since Redmine is made for developers, it has special tools for them to use, for example, an issue tracking system.
(https://help.wrike.com/hc/en-us/articles/360020311174-Spaces-in-Wrike)
Wrike is great for large web development teams, and is also designed for construction businesses and architecture agencies. But it is usually suitable for large teams who need to work together. This tool can be used as a CRM system, as a time tracker, it has templates you can use and as a bug tracking tool. However, it usually takes some time to implement this tool into a business.
(https://startpack.ru/application/atlaz)
Hygger is a simple and convenient project management system for development teams, and may even be an alternative to Jira (in terms of its functionality). This tool is perfect for organizing the planning process, control, and adjustment of work on projects. Hygger can also be used by marketers with sellers. It has similar features to both Jira (broad functionality) and Trello (handy tool).
(https://pyrus.com/en/workflows)
Pyrus is a convenient tool for organizing the circulation of electronic documents, and its target audience is financial departments, insurance companies, and other services whereby company documents must be passed around.
(https://www.manageengine.com/projects.html)
Zoho Projects is a multifunctional tool that is suitable for development teams. It has the ability to work with documents, track bugs, and manage the progress of tasks. There are also tools for team communication. It is ideal for small and medium-sized companies.
(http://www.interface.ru/home.asp?artId=38224)
OneSoft Connect is a specialized product for managing teamwork, helps you keep track of customers, and monitoring tasks for HR managers and project managers, but it can also be used as a CRM system.
(https://www.softwareforpm.com/review/redbooth)
Redbooth is a fairly convenient product for project managers, because it allows you to organize video conferences, business chats, and it has a range of other communication options. It is suitable for small teams and for organizing work with clients.
(https://uxplanet.org/activecollab-redesign-deconstruction-9a4ed4e4f501?gi=a5843e3a82be)
ActiveCollab is a great app for development teams, it's also an affordable alternative to the popular Jira. It is well suited for marketers, designers, and other creative fields, as well as for small startups.
Project Management Tools For Marketing Teams
(https://monday.com/lang/ru/newhpmobile)
Monday is a project management and collaboration platform that is a great option for those of you who work in sales and marketing. It's quite an easy-to-learn tool and you manage, track and assess tasks and workloads.
(https://www.artlebedev.ru/megaplan/interface/)
Megaplan is a product that is well suited for sales departments and customer support services (this CRM system is focused mainly on this category of customers). It can integrate itself with basic tools, including IP telephony and 1C accounting.
Planfix is a platform whereby you can create enterprise management systems. This tool helps individuals to organize work and to work together. It's suitable for small teams, for example, sales departments, financial services and marketing services.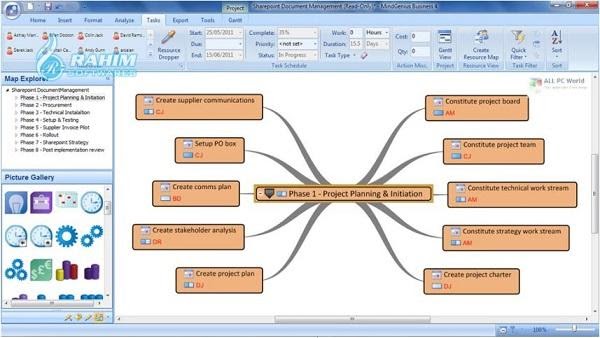 (https://rahim-soft.com/mindgenius-2020-free-download/)
If you are a fan of mind maps, then MindGenius is for you. The product is well suited for small and medium-sized companies that work in the field of education and marketing.
(https://www.capterra.com/p/146874/Camayak/)
Camayak is a dedicated product for publishers, editorial offices, and marketers. In addition, it can be useful for teams of journalists, large bloggers (who work as a team) and social media marketing departments.
(https://www.webmeetings.ru/tool/1313/)
Miro is a specialized product that is great if you want to work in a visual and collaborative space. This is a great choice for medium to large teams, and is perfect for designers, marketers, educators, and creative teams.
Conclusion
Each tool mentioned above is good in its own way, and every one is targeted towards a specific audience. So, if you have already chosen a project management system but it does not suit your tasks, you may have chosen the wrong tool. But you can rectify this right now by carefully reading through the descriptions of the tools that are listed above, so that you can choose one that is more in line with your needs.
There will be a tool for every project, you just need to invest a little time in finding the right tool for the project.